Growing your own indoor garden can be a challenge, but it can also land a sort of uniqueness to your house that no piece of furniture could. Having vegetation inside your home has always been a bit of a fixed idea for those people who have always wanted to make their homes look, well, like a home.
But growing an entire garden can be a challenge that is definitely worth some consideration and quite a bit of deliberation. If you are going to carry on with this suggestion, then what should you know?
What Types of Garden Can You Have
Now, when it comes to gardening, you will find yourself choosing from quite a few possible types. Let's start with the simplest option – having your garden in your yard, done nicely and properly as you would want it to be. With this in mind, gardening is indeed a pleasure.
You have plenty of space that you can turn into something meaningful and design in a way that you are truly happy and pleased with. Gardening in the open will give you all the fresh air and sun that your plants need, making the experience rather easier.
Then there are the greenhouses, for all sorts of more exotic flowers you want to be growing at home. All things considered, having a greenhouse is also an amazing experience that is worth every bit of effort, and lastly we come to the final option – building the garden indoors.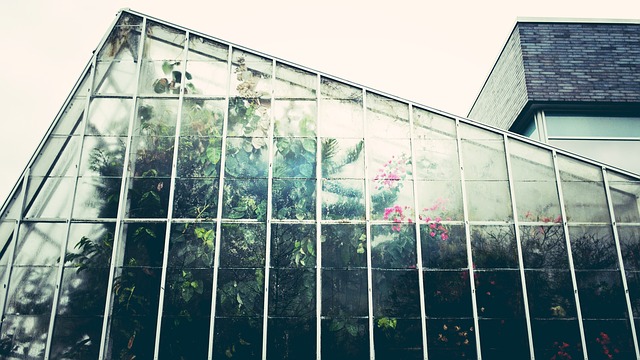 Indoors gardening is not as complicated as you may think. Having plants near windows is always a good idea. Moving forward, you can do quite a bit to create a small enclave of water-loving plants at home. Some people create small ponds right in the middle of their house, which is definitely worth the effort.
However, to truly create lasting projects, you will have to consider the proper nutrition, irrigation and of course sunlight for your plants. Special soils will also have to be used to make sure that everything is going according to plan. Some people dispense with the big projects that change the entire layout of the house and would much rather stick with a separate room where they can grow plants, whether in jars or directly in pots of varying sizes.
What Do You Need to Buy?
Depending on what your gardening ambitions would be, you will need to guarantee that you have proper ultraviolet lights. Most of these can be purchased from Amazon and you can buy reliable ones which will not strain your budget in the slightest.
You can buy all that you need and begin to satisfy your gardening enthusiasm right away. Ultraviolet lights are some of the cheapest things you will need, but the good news is that buying soil isn't more expensive as well. Plus, you can use many alternatives to guarantee your plants proper irrigation, such as recycling rainwater.
With rainwater being one of the best ways to conserve water, your garden will not only bring joy to the eye and a unique look to your home, but it will also help you enjoy yourself.
Have You Made Sure All Locks Are Sealed?
In the case of greenhouses, in particular, you sometimes want to make sure that the facilities are completely sealed off to create a unique environment that some species of plants need. And if you are growing your garden inside, you don't want to attract wildlife for example. So, the best way to address these concerns is very simple – Just make sure you call up a professional locksmith who will inspect your property and make sure that it is completely sealed off.
Don't ever worry again about a lock not being able to close quite well. With this being said, you will have plenty of opportunities to create a garden and enjoy it yourself. Just remind yourself that a locksmith will have to take a look first.
Now, for the best locksmith solutions, you might want to check these guys out: https://get-locksmith.com/auto-locksmith. They can fix both your greenhouses and you can call them up if you lock yourself out of your car on the road when coming back from the flower shop. It doesn't matter. As proven specialists, Get Locksmith will help you out in any situation.
To grow your garden successfully in the meanwhile, you will need to also pick what particular species you want to cultivate. Some require more light, others prefer specific nutrients in their soil, and there is always something that you need to pay proper attention to.