Despite mankind's effect on nature and all living things on Earth, which isn't always good, our species is slowly returning to a time when nature was more appreciated. Producing one's own food, supporting local producers by buying from them repeatedly and trying to come up with more Eco-friendly ways to live, have all been part of the agenda of people today.
Whether it is by opting out of buying "unethical" products that knowingly damage nature, or skipping on anything that has plastic in it, people today are very much inclined to lead greener and more meaningful lives. This can be seen even in megalopolises where tall, proud buildings are now soaring above everything else.
The Cities of Tomorrow Are Going to Be Green
Even in the largest megalopolises in the world, greenery is now beginning to claim back a lot of the urban areas' territory. This is not because of neglect with vegetation growing randomly around the place. Instead, cities are putting a lot of effort to maintain the green look of busy areas, ban vehicles and hope that citizens would lead greener lives.
But don't think that this trend only applies to the outdoors with people designing more natural interiors as well. Going green with the interiors is not as easy, as artificial vegetation usually doesn't look as nice.
On the flip side, maintaining a real green interior is usually a tough undertaking, because it would require gardening skills rather than hiring professional cleaning staff for example. However, government buildings and many private companies now think that their headquarters should have that distinct green look.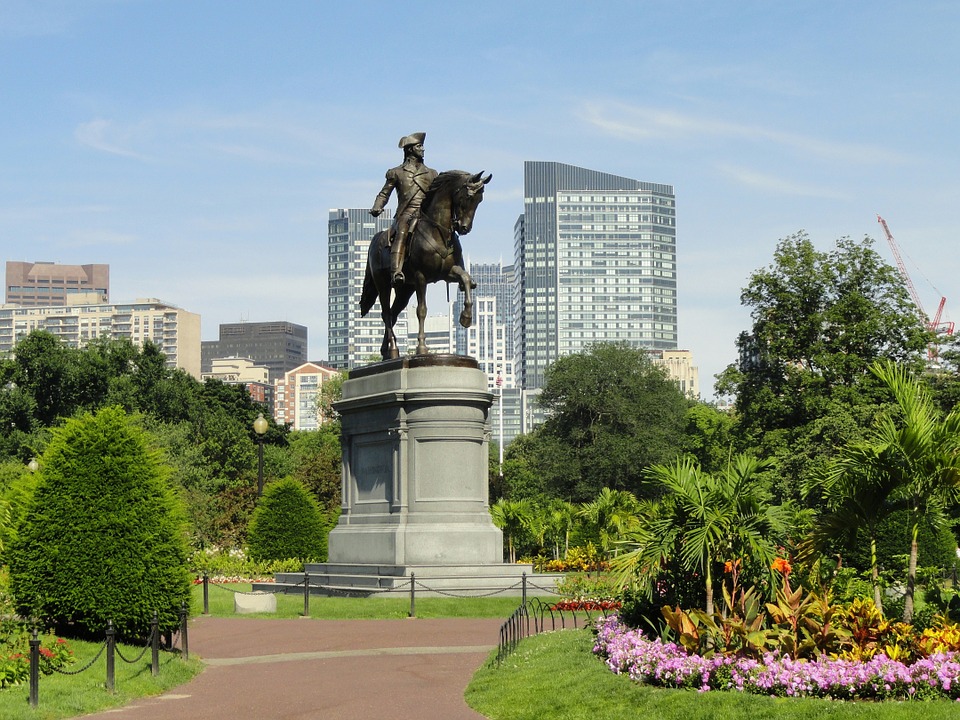 It's not only about how green your office can be, of course. Many companies are making sure that the materials used in the building are minimizing the CO2 footprint of the building. Others use smart heating systems and perch solar panels all over the place to make sure that the building can be a little more self-reliant.
In a world, the word is going, but very hesitantly so. The traditional concept is not challenged by everyone and some companies still insist on having their corporate HQs look awe-inspiring rather than relying on low designs with a clear, green vibe around them.
What Are the Most Green Things Companies Have Done So Far?
Making sure that your headquarters are as green as it can get, companies need to be inventive. There are quite a few ways to do this. For example, installing glass doors allows for better and more light in the room. If the company is trying to maintain a natural interior, this is quite helpful as it helps vegetation grow organically.
Some companies making the move to a greener working environment only now and may need some advice on how they can make their office more environmentally safe and more effective for the workers. In some cases, a locksmith will be able to help with more eco-friendly glass door locks or cabinet locks. Check out: https://www.247asaplocksmith.com/prices. You can get in contact with them and see how they can help you achieve your goals for the office.
Beyond bringing more light into the building, companies are also looking into cool alternatives such as recycling, special trash collectors, heating arrangements, and even tapping into renewable sources of energy to make sure they all are well.
The best example of a green office building comes from Apple's headquarters of course, which are build as a circle and sprawl on 2,800,000 square feet. It's one of the most ambitious office headquarters built to-date. Instead of having a vertical design which presupposes hierarchy, Apple has opted for a much more inclusive "circular" design which signals inclusion.
To have a green way of life, people can do a lot. But so can companies which are giving employment to these people. All that is needed is to focus on a greener interior and good green practices, which can help both the environment but also individuals to lead cleaner and more Eco-friendly lifestyles.
Meanwhile, cities continue to insist on greener alternatives. Banning vehicles is just the first step. People will come around and realize that there are much better ways to travel and not pollute. As more people admit to that simple truth, newer and cleaner transportation alternatives will crop up.